Letting little ones help in the kitchen is a great way to spend quality time together, making lovely 'whatever the weather' memories while teaching them some valuable life skills (hopefully they'll be cooking for you in the future!).
These recipes are real family favourites to make and eat, including a quick and easy recipe for two-step, no-chocolate chocolate sauce. So grab a willing helper and make something delicious with some tasty (and maybe a bit messy!) foodie fun…
Easy recipes to cook with the kids
Choc apple lollipops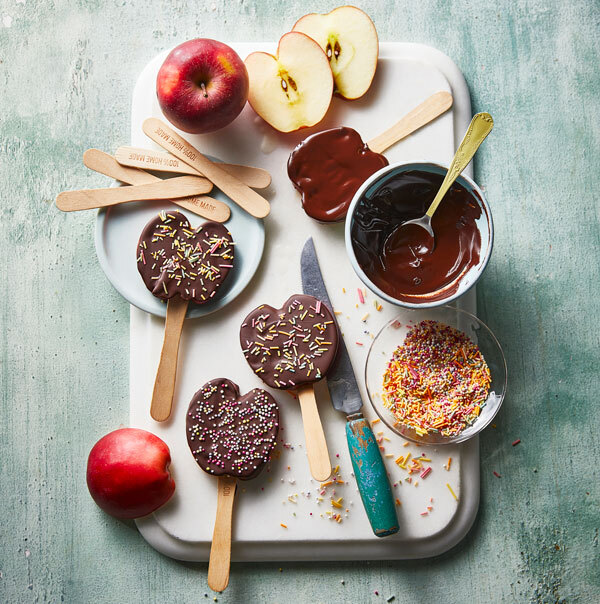 These lovely lollies are child's play to make – they're quick, super-simple and, at just 3 Syns a pop, you get a slimming-friendly chocolate fix, too. 
Pink hot chocolate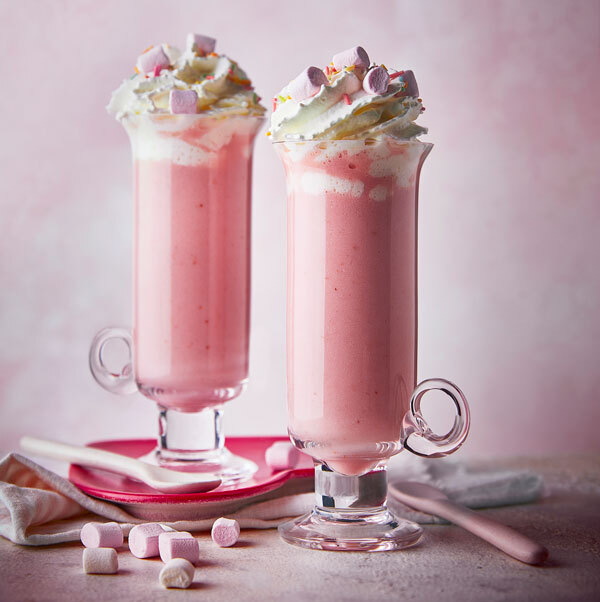 If an easter movie day is on the cards, this pretty pink hot chocolate goes perfectly with popcorn.
Chicken nuggets
'Nuggs and chips' are at the top of many teatime wish lists, and the kids will love helping with this recipe almost as much as they love eating it. All the whizzing in the food processor (under a watchful eye), dipping in egg and rolling in breadcrumbs make this a hands-on family fave.
St Clement's cupcakes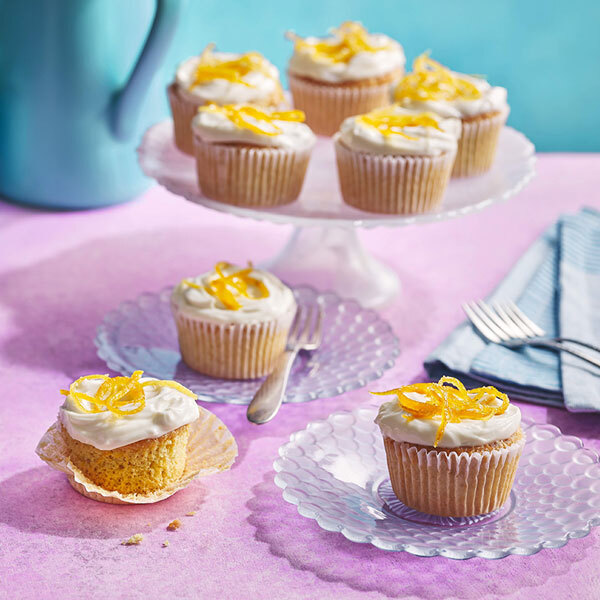 These cute little cakes are light and lemony. You grate the zest and let the kids help with the mixing – team work makes the dream work!
Scotch eggs
Squeezing out the meat from sausages and packing it around hard-boiled eggs is a messy job but someone's got to do it! These scotch eggs make a perfect pick-up-and-eat lunch box filler or after-school snack.
Pancakes 
If you've found yourself with a bit more time for breakfast lately, a plate of pancakes is a tasty way to start the day. Adding banana bunny ears to our pancake recipe will make little ones 'hoppy'.
Playing with gelatine is fascinating fun for kids (and adults, too!). And with the flavours of toffee, banana and caramel popcorn in a custardy pot, this 1-Syn superstar is the perfect after-dinner pud. Slimming World members will find the recipe on the member website and app.
Fruit skewers with chocolate dipping sauce 
These delicious fruity dippers are a doddle to put together and make a healthy treat for everyone. Get the kids threading their favourite fruits (carefully!) on to mini skewers or toothpicks – we've used strawberries, grapes and blueberries but pretty much all fresh fruit works well – and whisking up the ingredients for this simple chocolate sauce.
Slimming World chocolate sauce 
This two-step chocolate sauce is super quick and easy – and the best bit is that there's no actual chocolate required! Most of the ingredients can be found at the back your baking cupboard, which makes it a winner when you fancy something sweet and slimming-friendly. Here's how you make it:
serves 2
ready in 15 mins
3.5 Syns per serving
What you need:
2 level tsp cocoa powder 
1 level tbsp light instant hot-chocolate powder 
1 level tsp cornflour 
200ml almond milk, plain and unsweetened (you can also use cow's milk if you prefer – using skimmed takes the recipe to 4 Syns per serving)
What you do:
1. Mix the cocoa powder, hot chocolate powder and cornflour with a splash of the almond milk to make a smooth paste. Gradually whisk in the rest of the almond milk, then transfer to a small saucepan. 
2. Warm the chocolate sauce over a very low heat, stirring continuously, until steaming and thickened but not boiling. Divide the sauce between 2 small serving bowls and serve with the fruit skewers for dunking.
MORE FOR MEMBERS: Slimming World members have access to more than 1,900 recipes on the member website, including lots of fantastic family favourites – from home-made fish fingers and proper pizzas to classic cornflake cakes and fruity frozen treats – so there's no need to worry about cooking different meals for different members of your household!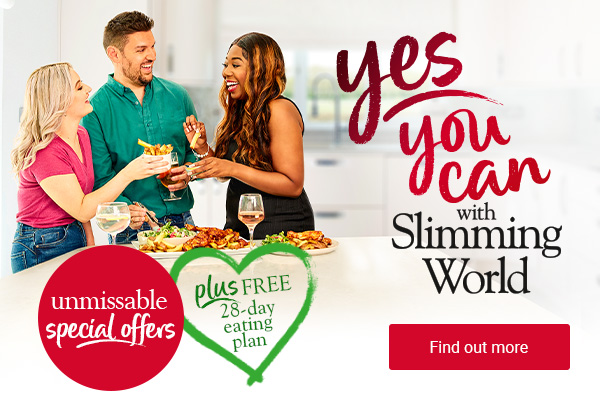 Credit : Source Post