The Easter break is a fantastic opportunity to enjoy some quality time with the kids – and if that means getting active together, then everyone's a winner!
Below, our members share their ideas for a hoppy Easter, including some tasty treats and ideas to get the whole family moving…
Egg hunt – with a twist!
The classic chocolate egg hunt is great fun for kids, but you could turn the tables and ask them to create clues for a treasure trail for you! Slimming World member Heather (@heathers_sw) came home from shopping to find a slimming-friendly scavenger hunt all set up, leading to a colourful fruit salad in the fridge.
Have fun with fruit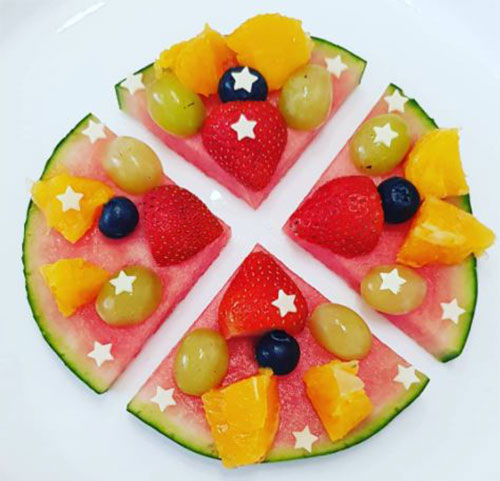 We also love Heather's fruit pizza, and getting your little chicks involved in making creative snacks that look as good as they taste can help them learn about healthy eating.
Bake their day
Making a batch of slim-safe cakes is a fun way to spend time with your family – and keep your weight loss plans on track.
Slimming World member Nicola (@nicola_d_ruth) used our St Clement's recipe to make these cute Easter cupcakes. You'll find lots more Food Optimising cakes and bakes on the member app and website.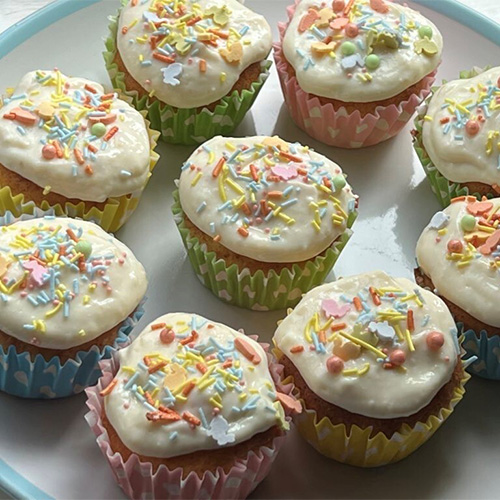 MORE ON THE BLOG: Get cooking with the kids this Easter
Take a woodland walk
Exploring local woodland can feel like an adventure – especially if you turn it into a challenge with a list of items to look out for along the way (a bird, a smooth rock, a pine cone, etc). You'll find printable illustrated lists online that are perfect for younger children to check off.
Slimming World target member Hayley (@hayleys_slimmingworld) made the most of a lovely sunny day and clocked up 9,000 steps with her family. If you struggle to get your tribe out for a walk, cycling or scooting also work just as well!
MORE ON THE BLOG: Serve up a slimming-friendly feast this Easter Sunday 
Go on a bear hunt 
Add extra excitement to a family ramble by turning it into a quest to find a cuddly toy (keep the teddy out of sight in a backpack until you can plant it in its hiding place)! We love Loren's (@mummy_weightloss_journey) home-made map and set of binoculars, which could be a brilliant craft activity for the kids.
Pack up a picnic
It's hard to beat an al fresco lunch if the sun is shining – and you don't have to go far. Picnicking in your own back garden can feel like a treat. Or, if the sun doesn't want to come out to play, an indoor tea party should go down well (especially if their favourite dolls and teddies are invited too!). Of course, you can join in with all the foodie fun with your family – Slimming World members have access to more than 1,700 recipes online, including a packed-to-the-brim basketful of slimming-friendly picnic foods and puds.
MORE FOR MEMBERS: The Food Optimising picnic
MORE ON THE BLOG: Tuck into the Slimming World afternoon tea
Dig for victory
India (@india.slimmingworld) has been busy helping to get a community garden ready for spring. If your gardening activity increases your heart rate and makes you feel slightly out of breath, it counts towards Body Magic – and children usually enjoy getting stuck in, too!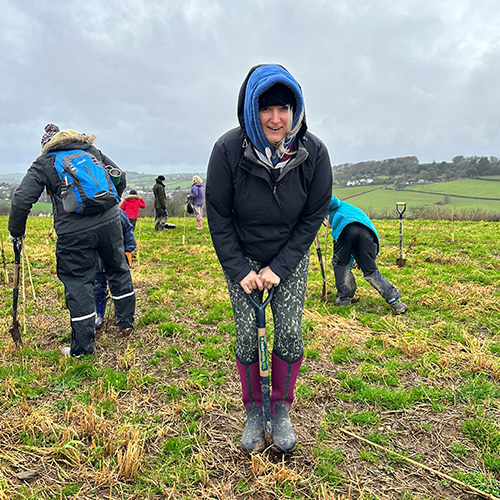 MORE ON THE BLOG: You'll find lots more ideas for keeping the kids entertained this Easter in…
MORE FOR MEMBERS: Slimming World members will find a treasure trove of Easter content on the member website this week, including: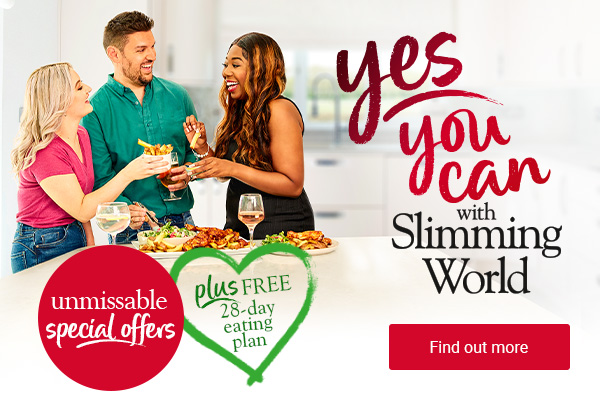 Credit : Source Post