Standing in front of my Slimming World group, with smiling faces beaming up at me, I was filled with pride and emotion. It was a special night, as I was hosting my Woman of the Year awards – a chance to celebrate the beautiful and inspiring people who had transformed and flourished before my eyes. Watching my members achieve their weight loss goals, and make their own personal dreams a reality, is the reason I became a Slimming World Consultant. It's so rewarding to walk beside them on their weight loss journeys, and use my experience to help them overcome any challenges and become stronger, happier and shining with confidence.
I sat in that chair as a member, looking to my own Consultant for guidance and support. And I found it every single week, without fail. My experience as a Slimming World member changed my life completely. When I joined group, I weighed more than 20st and I couldn't enjoy my life as a young woman in her 20s. I didn't have the confidence or energy to socialise, I hated clothes shopping and my job as a carer left me completely exhausted. I was totally fed up when I made the decision to give Slimming World a go – then, just before I joined, fate dealt me a devastating blow when a car crash left me with serious injuries. Far from stopping me in my tracks, though, the fact that I now needed to have operations on my leg gave me even more reason to tackle my weight. 
With the full support of my amazing Consultant, Wray, and the other members of my group, I went from 20st 3lbs to 10st 10lbs – losing more than 9st in only three years. At 27, I could finally start living the life I wanted.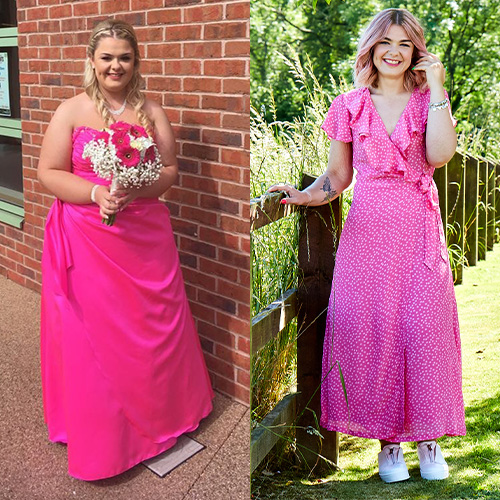 Discover how Laura overcame her secret eating habit here 
Losing weight sparked me to think about other areas of my life, too. Although I enjoyed my job as a carer, my injuries meant that I struggled with the long shifts. I loved making a difference to other people's lives, but I also had to consider what was manageable for me, and take care of my own work/life balance. Going to my Slimming World group was one of the highlights of my week, and I was proof that the plan worked. I started to wonder if I could be the one standing at the front, using my experience and understanding of the challenges of slimming to help others achieve their own success.
Wray continued to believe in me – just as she had done from the very first time I stepped through the doors of her group. She encouraged me to go along to an opportunity day at Slimming World's head office and find out more. I felt that I already had a good understanding of the role of the Consultant, the Food Optimising plan and what happens in a Slimming World group – but what really blew me away was just how much training and support you get from Slimming World as a self-employed Consultant. 
Could you be a Slimming World Consultant? Find out more about the role here
There's a full programme of training, from learning the science behind Slimming World and the psychology of the expert strategies that we can use to help members, to advice on running your business and achieving your own personal goals. And it doesn't stop there. The training and support is ongoing, so that we can keep providing the very best service and continue to grow and help more people who need it. When you become a Slimming World Consultant, you join a supportive, uplifting community of people on the same path – just like when you become a member. It sounds like a cliche to talk about a 'Slimming World family', but that's genuinely how it feels to me.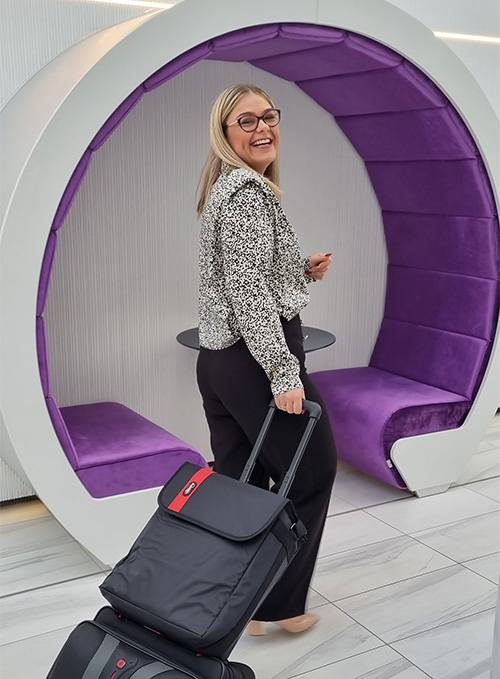 Now I run two Slimming World groups in my area, offering morning, afternoon and evening sessions. I absolutely love the freedom and flexibility I have as a self-employed Consultant, and my work/life balance is so much better. I can make my own health and well-being a priority, alongside helping others to make amazing changes to their own lives. 
My groups are always a positive and motivating place to be, with absolutely no judgement, only care, understanding and support. I know just how important that is to my members, as it was once a real lifeline for me. I leave each group session with a smile on my face, feeling so proud of them – and so proud of myself. I can't imagine doing anything else!
Could you be a Slimming World Consultant like Laura?
We're always looking for caring and committed people to run their own Slimming World groups. Could help to transform lives and make weight loss dreams come true?

if you'd like to know more, our Become a Slimming World Consultant website has all the information you need.



Credit : Source Post